Executive MBA Program Overview
The Executive MBA (EMBA) is a part-time integrated course designed to meet the needs of professionals who wish to pursue an MBA degree without interrupting their careers. The coursework is rigorous and demanding; the result is a learning experience that ranks among the finest available in the region today. Our program is unique in that it allows you to study at a pace that suits your career, tailor your learning to a specific area of interest, gain unique leadership and decision-making attributes and transform into a strong decision-maker on graduation.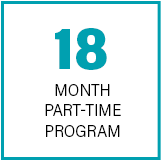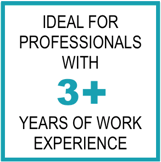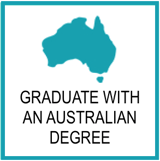 Program CURRICULUM & STRUCTURE
I am thrilled that you are considering to undertake our Executive MBA (EMBA) program at S P Jain School of Global Management.
We strongly believe we have built a world-class EMBA which has been crafted and fine-tuned over many years in order to help ensure that it is at the leading-edge of theory and practice.
Our EMBA is a truly transformational experience. It has been with much pride that we have watched the upward career trajectory of very many of our students both during their studies as well as after they have graduated and become part of our global alumni family.
There are a number of distinguishing features and benefits of our EMBA. These include an assortment of core courses around the essentials and practice of management. There is also a wide choice of electives and you can choose a specialisation or a more generalist route. Cross-functional skills are taught through a number of interactive computer simulations. Each student also undertakes an Applied Business Research project which is work-related and of strategic importance.
As part of the Executive Career Acceleration Pathway (ECAP) initiative, a number of value-adding activities are offered such as Corporate-Interface Sessions with high profile Corporate Speakers as well as networking sessions with alumni. EMBA students can also be actively involved with the SP Jain Toastmasters Club.
The program is taught by our world-class core faculty as well as through sourcing outstanding faculty from leading business schools around the world. Graduating with S P Jain means that you will have a globally branded EMBA which is widely recognised around the world. Our many rankings include the World's Top 20: Forbes Best International 1-year MBAs (2013-2018). Should you choose to apply, and be accepted, we are very much looking forward to working with you over your learning journey!
DR. GARY J. STOCKPORT
BA Hons (Leeds), PGCE (Nottingham), MBA (Warwick)
PhD (Cranfield), ITP (London Business School)
The objective of our EMBA program is to groom 'General Managers' capable of assuming different roles and achieving several organizational objectives. From our research of industry trends, we have identified important skills and competencies that General Managers must possess, and these form the key pillars of our program.
THE DNA OF A GENERAL MANAGER MUST INCLUDE SKILLS LIKE:
Personal effectiveness
The ability to leverage technology
Critical thinking & problem solving
Creativity & innovation
THE DNA OF A GENERAL MANAGER MUST INCLUDE COMPETENCIES LIKE:
Understanding the global business environment
Financial intelligence for growing stakeholder value
Customer value management & expanding markets
Leading teams and organisations
Cost leadership and operations excellence
Integrative intelligence for sustainability
In the initial term of the program, students build on their experience and gain a solid foundation in business through core courses in general topics of management like Economics, Finance, Statistics and Marketing. These courses are common and are required for all students, irrespective of their areas of specialisation.

Industry experts believe that management takes place on two levels: cross-functional and vertical, and we reflect this by offering students a range of specialisations that equip them with the knowledge and specific tools that their future careers will demand.
The following specialisations are offered to EMBA students:
Marketing
Finance
Operations
Choosing the right emphasis can influence one's career growth in the future. These electives have been designed keeping in mind requirements of each focus area. Rich in content and quality, these cutting-edge electives are ideal for executives desirous of gaining an edge in today's competitive economy.
As an EMBA student at S P Jain, you also have the flexibility of opting for a General MBA by choosing electives from all three areas of specialisations.
The academic component of our EMBA program is divided into three phases:
Essentials of Management
Practice of Management
Cross Functional Management
Phase 1 (Essentials of Management) is delivered over 10 months, and helps students build a sound foundation in the core concepts of business. Subjects in the second phase (Practice of Management) enables one to specialize in a particular functional area of management. This phase takes about 6 months to complete. Cross Functional Management, which normally should take 2 months, is the final phase in which every subject is taught using a simulation.
This final segment comprehensively prepares one to be a General Manager. It is designed to help all students critically think and solve problems in a holistic or integrative manner.


A unique feature of the EMBA program is the Applied Business Research Project undertaken by students within the context of their own organisations. The project is divided into two stages:


Stage 1: Design of a research proposal
In this stage, students are required to conduct extensive secondary research. They are actively involved in literature review as well as collecting data from journals, white papers, news articles and websites. Students are required to build a business case, define a business problem/opportunity and arrive at clear research objectives to meet the business challenge.
Research proposals are evaluated and approved by a panel comprising faculty and industry mentors, before progressing to stage two.
Stage 2: Undertaking research & making corporate recommendations
Students commence this stage by refining their research proposal and undertaking primary research. Each student carries out in-depth analysis using various research tools and techniques to arrive at strategic recommendations with managerial implications.
On completing their research, students present their findings to their organisations, resulting in greater recognition and success.