We are thrilled to announce the sixth edition of our signature event BrainSim, an annual Inter-School Business Simulation Competition, to be held in our Dubai campus on October 23, 2019.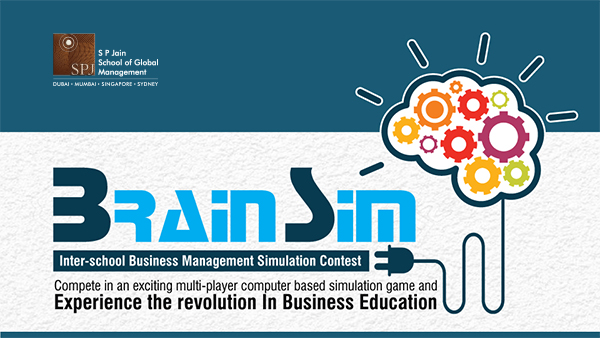 BrainSim is a multi-player business simulation competition that challenges a student's real-time decision-making ability in a computer-simulated business environment. Students from schools across UAE participate in teams of four to compete and become the BrainSim Champions of the Year.
Students are invited to participate in this unique contest – it's a great platform to showcase students' potential and bring recognition to the schools.
BRAINSIM: THE PROCESS
Step 1: Registration
Students are required to register for this event to be able to take the Elimination Test.
Online registrations are now open and they close on Thursday, October 17, 2019.
Students can register by using this registration link.
Step 2: Online Quiz (Elimination Round)
The Online Quiz link will be shared with all the participants who have registered online for this competition and they will be required to complete a short multiple-choice quiz on Friday, October 18, 2019.
The top four scoring students from each school will be invited to participate in the finals on Wednesday, October 23, 2019, at SP Jain's Dubai campus.
Step 3: Finals (Business Simulation Round)
Finalists will take part in the Business Simulation round in teams of four. Based on their performance, three teams will be declared as winners.
For more details, please get in touch with Yash Trivedi on yash.trivedi@spjain.org.