Online Marketing Metrics Program Overview
SP Jain's Digital Marketing & Metrics (DMM) is a

10-month professional program
that comprehensively helps students develop the skills and competencies for careers in the fast-growing digital marketing space. The program is unique in that it covers both the theory and application of digital marketing tools and techniques like content development, inbound marketing, social media marketing and evaluation of campaigns.
PLEASE NOTE: THIS PROGRAM IS NOT ACCREDITED BY TEQSA, ASQA OR ANY REGULATORY BODY IN INDIA OR OVERSEAS.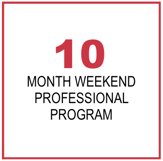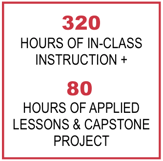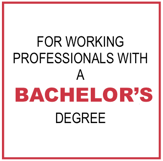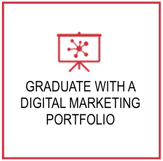 Why SP Jain's Digital Marketing Degree?
From SEO, online ads, paid/organic search to social media marketing, content development and inbound marketing – over the course of 10 months, S P Jain's DMM program takes you deep into every aspect of online marketing. And, not simply from a theoretical perspective, but also through a practical, real-world live project where you work in long-term teams to execute a digital marketing strategy with real time assets, measure performance and monitor and improve tactics. The live project is important, as it helps you hone and develop your knowledge and skills of digital tools, and showcase your portfolio of learning and experiences.
Just like how pilots, F1 drivers and disaster response teams use advanced simulations to learn how to respond to high-intensity situations, our students practice and sharpen their skills in the simulated and real-time environment of our 'Digital Labs'. Students apply key digital marketing concepts and execute real-time and integrated digital marketing strategies for chosen businesses. Panels of industry experts are drawn from several fields who will also support and mentor them throughout the program.
On completing the program, students will have developed a world-class 'Portfolio' that documents and showcases key elements and learning outcomes of the program. By showcasing a student's command of strategies, digital tools, execution and measurement techniques, the portfolio will act as a starting point for discussion with prospective employers on job opportunities in areas like Digital Marketing/Online Marketing, Mobile Marketing, SEO Account Management, Web Analytics, Search and Social Media Marketing, Web Content Management, Digital Creative Development, Marketing Communications and Strategic Marketing, among others.
Participants of the program are guided and stimulated by a world-class body of local and international faculty comprising highly skilled Online Marketing experts and leaders. Their repertoire of industry experience and research background establishes them among the leaders and opinion makers in the industry.
In the last six years of our thirteen-year-old history, we have been ranked by three of the world's top four business school rankings – Forbes, Financial Times and The Economist. In each of these rankings, we are the youngest school featured – an accomplishment we attribute to our unique and innovative model of business education.
Short Term Professional Training Courses ADVANTAGE
LEARNING APPROACH:
The program makes use of an innovative 'Discontinuous Learning' approach that combines in-class learning and mentorship training with a practice-based approach that encourages students to test theories by executing campaigns in real time.
The learning system has three core pillars:
Classroom learning & exposure
Simulated and real-time execution in the 'Digital Lab'
Capstone Project
PROGRAM STRUCTURE:
The program comprises:
320 hours of classroom instruction delivered by international academicians and senior management professionals
80 hours of hands-on application and capstone project
The program covers key themes in the areas of digital marketing, each of which have been carefully encompassed in four tracks spread across the duration of the program.
TRACK 1:
Principles & Practices of Marketing, Consumer Psychology/Consumer Behaviour, Marketing
Touch point analysis/Buyer Persona/Consumer Journey mapping, Inbound Marketing
TRACK 2: Digital Ecosystems & Strategies, Website Design & Development, E-Com Tools/Technologies/ Trends, Mobile Marketing & Digital Media Planning, User Experience (UX) Perspectives/Content Management
TRACK 3:
Digital Marketing Campaigns using adwords/SEO/SEM, Social Media
Networks, CRM & Dashboards, Ethical Hacking & Cybersecurity
TRACK 4: Python Scripting, Web Analytics/Sentiment Engine/Analysis, Data Visualization, Online Reputation Management
STUDENTS ARE ALSO REQUIRED TO PURSUE ANY ONE OF TWO ELECTIVES:
ELECTIVE 1: Machine Learning - Using tensor flow to optimise pricing models for e-Commerce businesses
ELECTIVE 2: Marketing Metrics, Audit & Evaluation
CAPSTONE PROJECT MAPPING TO THE TRACKS:
Design Strategy & Objectives for the target firm. Understand segments and

develop media plans
Develop website, set up paid media and advertising network
Social Media Marketing & nurture the lead funnel
Measure, monitor & modify digital assets and content strategy
Participants of our DMM program are guided and stimulated by a world-class body of local and international faculty comprising highly skilled industry experts and leaders like:
PROF. S. RAM KUMAR (CXO at Last Resort)
DR. ALEKSEJ HEINZE (Academic Unit Head: Marketing & Strategy, The University of Salford; Salford Business School)
DR BARTLOMIEJ KURZYK (Head of Center for Development of Didactics, Wydział Zarządzania Uniwersytetu Łódzkiego)
PROF. PRADEEP RACHERLA (Director, Aspiron Consultants)
MR. KIRAN KUMAR (Associate Director, Protiviti)
DR ANNA TARABASZ (Assistant Professor & Metrics Program Manager, SP Jain School of Global Management, Dubai)
MR. MARKO SELAKOVIĆ (Continuing Education and Training Supervisor, American University in the Emirates )
MR ANAS ALMARIE (Social Media Trainer - LinkedIn Trainer, Social Media Club)
Students hone their skills in strategies, digital tools, execution and measurement techniques which helps them to move either horizontally or vertically within their organisation or explore opportunities in the areas like Digital Marketing, Mobile Marketing, SEO account management, Web Analytics, Search and Social Media Management, Web Content Management, Digital Creative Development, Marketing Communications and Strategic Marketing, among others.
Admission for Masters In Digital Marketing
Applicants must have:
A Bachelors degree or above
Effective communication skills
Basic understanding of mathematics/statistics
Working knowledge of Microsoft Excel
APPLICATION PROCESS:
Submit your application online

(free of cost)

Once your application has been successfully screened, you will be required to appear for the evaluation process consisting of a general aptitude test and a personal interview that will enable us to evaluate motivation and suitability for the program.
Admissions will be offered to candidates based on their performance in the evaluation process
AED 28000
Shortlisted applications will need to go through the evaluation process in person. This involves:
The fee for evaluation is AED 150.
PLEASE NOTE: The Evaluation Fee is payable by demand draft or cheque in favor of S P Jain Education FZ LLC, Dubai, at our campus or by cash in person on the day of evaluation.
There will be a merit based scholarship for students based on their qualification, work experience and performance in the aptitude test & personal interview.
Important DATES for Management Professionals Course
Application open for the March 2018 Intake